Emilia Foods is a company founded in Modena at the end of 2013 by Ivan Manfredi who, after a long experience in export-oriented food companies, decides to put his know-how to good use by developing his business idea.
Innovative content and versatile offering
The logistical capacity, and production continuity make Emilia Foods an ideal partner for medium and large retailers, as well as for premium brands who want to develop a line of products with their own brand with a high-quality content and innovation. The partnership possibilities are well expressed by the more than 450 references distributed in over 21 countries.
The internal R&D laboratory is able, independently, to conceive, develop and implement recipes, and technological and production solutions, starting from a simple customer product concept.
Production is managed by over 35 plants available, certified according to the highest and most recent standards, and guaranteed by the continuous control and support of an internal QA department. This is the basis of the product quality supplied by Emilia Foods.
The continuity of supplies, guaranteed by our branch, is made possible by the use of modern methods of analysis and stock management, by a dense network of cold storage in the USA for timely supervision. This is why the company has chosen Miami (USA) as its multifunctional headquarters. A bit of a return to origins, being Miami the place where the founder's experience began – and a strong projection to the future as the headquarters of the US logistics function which will also be entrusted with the development of marketing and sales services.
These, together with the continuous search for innovation applied to food, are the key points for expansion, not only in the USA, but also towards new markets: Europe, the Middle East and the Far East.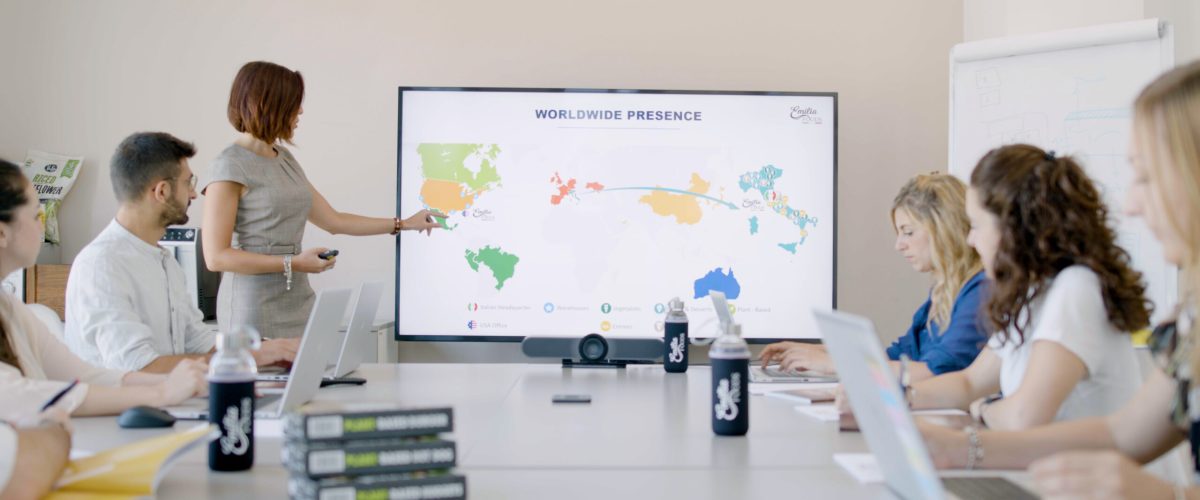 Our daily commitment is to design, develop and distribute Made in Italy frozen food worldwide.
We know that food is passion, competence, and service.
We work to be the ideal partner for those looking for product innovation, production flexibility, and logistical efficiency.
Knowledge, Skills and Expertise
Creativity and Proficiency
Attention to Detail and High Standard
discover all we have to offer
From starting off with an idea, all the way until reaching the market…
Transforming ideas into viable projects can be a slow and expensive task…
At the time of starting production, we assure our clients that the operating…
We offer complete flexibility when placing an order, from full containers to…
Emilia Foods delivers top-quality, all-natural and organic frozen foods through top-quality market strategy, product development and logistics solutions.
41 Employees
Women: 63% – Men: 37%
Employees Avg .Age: 36 yo
+35 New SKUs Launched each year
+2.500 Samples shipped each year
2 Prod. Plants in Joint Venture
+50 Production Partners
2 Owned Production Plants